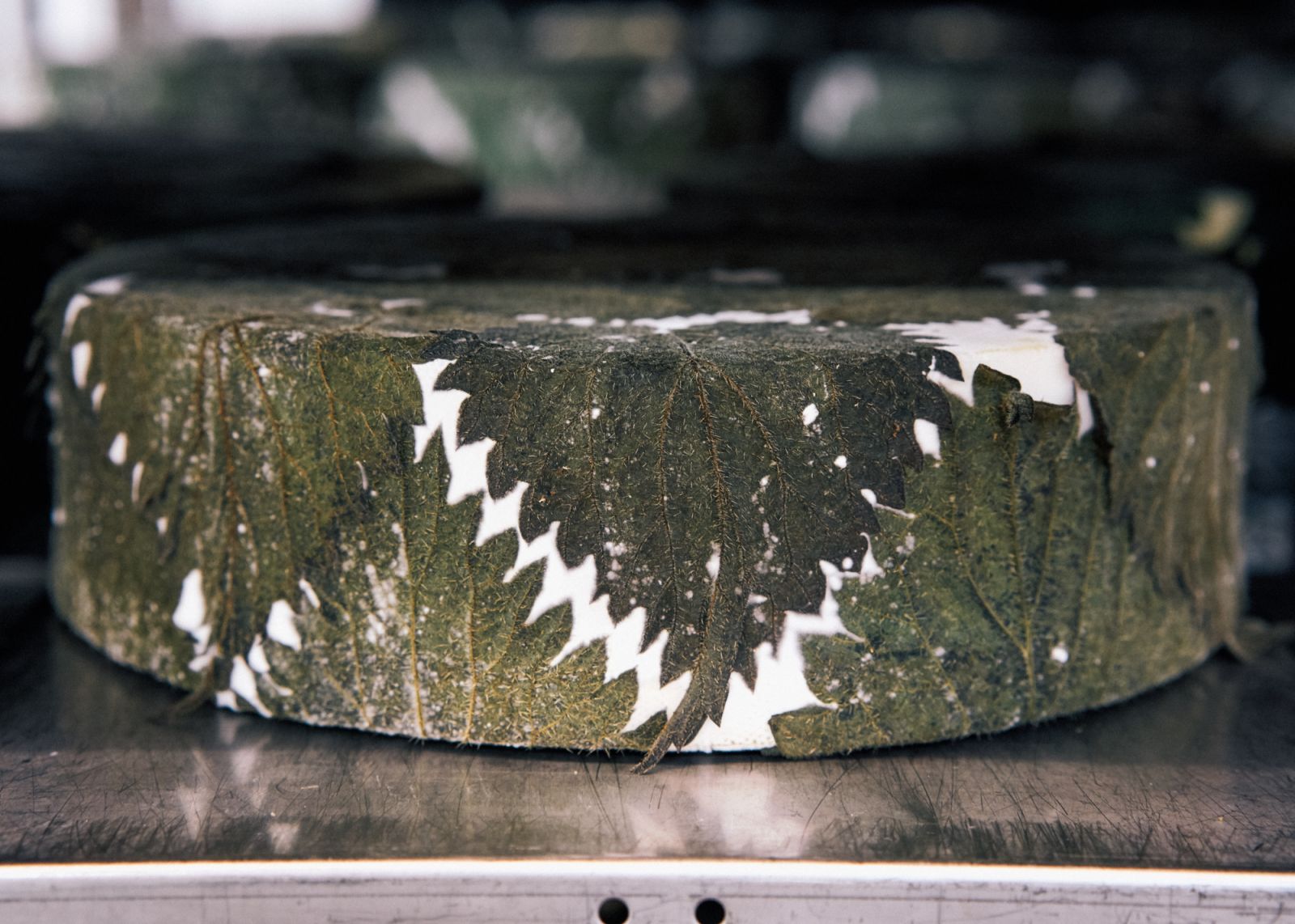 Owned by Catherine Mead, Lynher Dairies is situated in small village of Ponsanooth tucked away in mid Cornwall. Run by a skilled and dedicated team of cheese makers, Lynher Dairies produce four delicious and award winning products- Cornish Yarg, Wild Garlic Yarg, Cornish Kern and Stithians. These cheeses are made using the milk from Lynher's own Ayrshires and other carefully selected herds, cared for by Jonathan and Eleanor Hosken just down the road at Gadels Farm where they adhere to the highest of animal welfare principles, ensuring that Lynher's cows enjoy comfortable, healthy lives.
Free range, pasture fed
care for land, rich soil nutrient, good quality grass
Fed on a diet of 80% grazed grass and 20% conserved forage
When Kern won 'Supreme Champion' at the World Cheese awards in 2017, this small dairy was elevated to world famous status and we are delighted to offer our support to this ethical artisan food producer found right on our doorstep.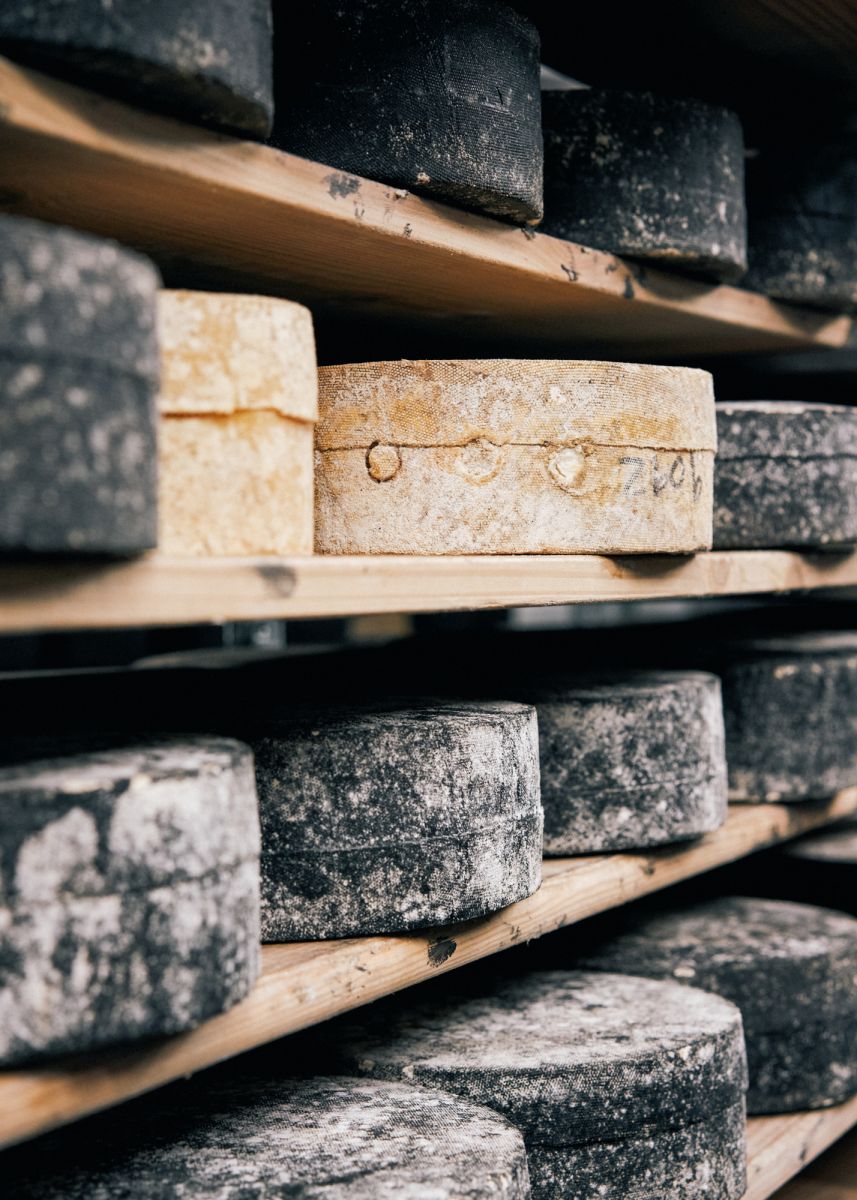 Here's more info from the Lynher team:
Everything we do starts in the great outdoors, which is why taking care of the land that feeds our pedigree herd is so important to us.

A healthy soil rich in nutrients grows the very best grass and that is what we want our cows to feed on. Free ranging, pasture-fed cows produce wonderful milk which in turn produces great cheese.

Our cows' diet is 80% grazed grass with 20% conserved forage, the opposite of an intensive farming regime. They graze for 70% of the year and when it's wet and windy, they are bedded inside on sea sand. It's like lying on the beach for them but it has another benefit too. The salt in the sand is inert, killing all bacteria . The salty bedding is swept up into the slurry which is sprayed onto the fields in spring, helping keep the ph of the soil up. This is particularly useful in Cornwall because the granite land has an inherently low ph and grass requires the soil to be 6.5% .

The grass seed is a mix of perennial rye grasses and white clover, which is rich in protein and fixes nitrogen from the atmosphere through its root system. Oh, and we never use pesticides.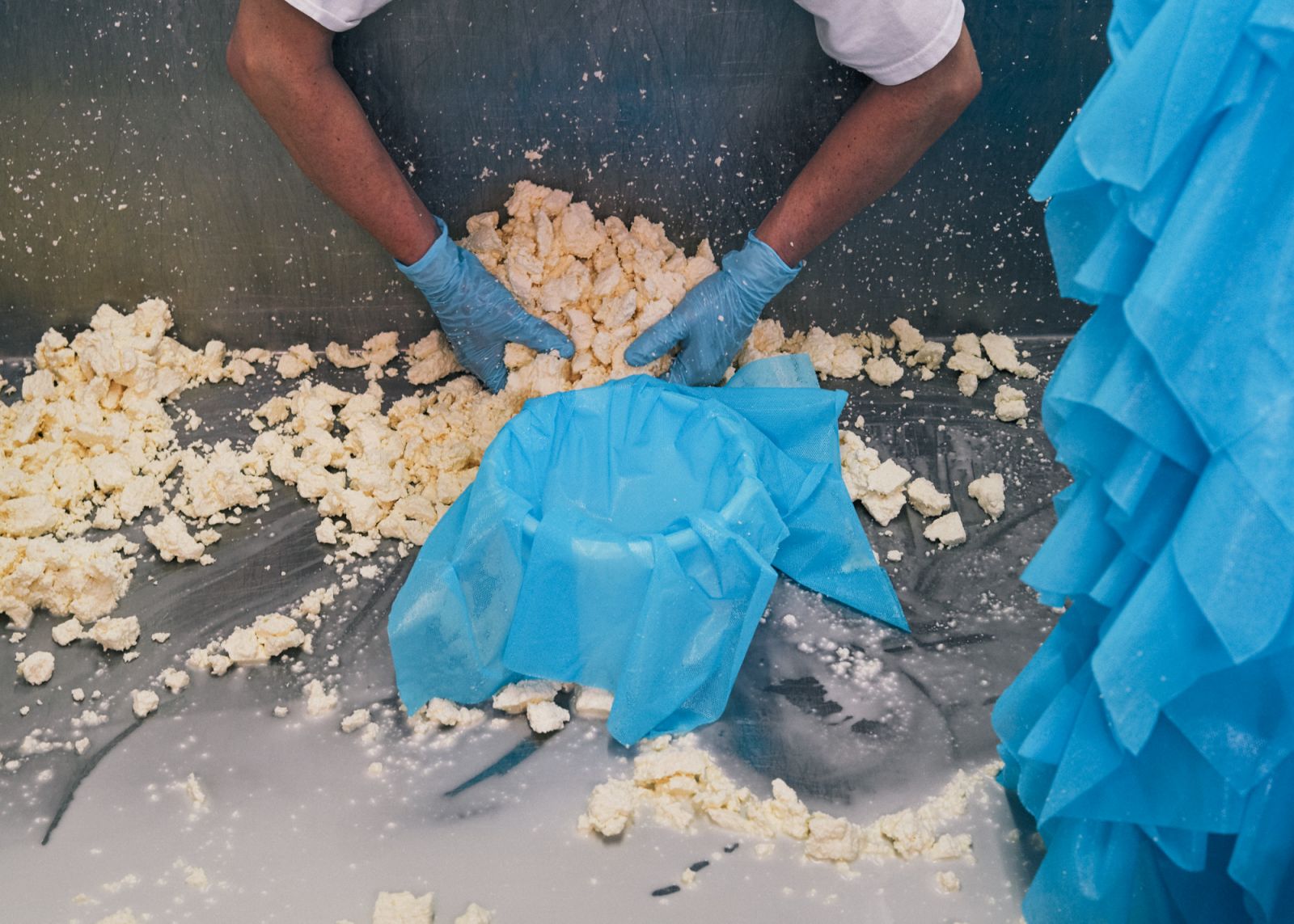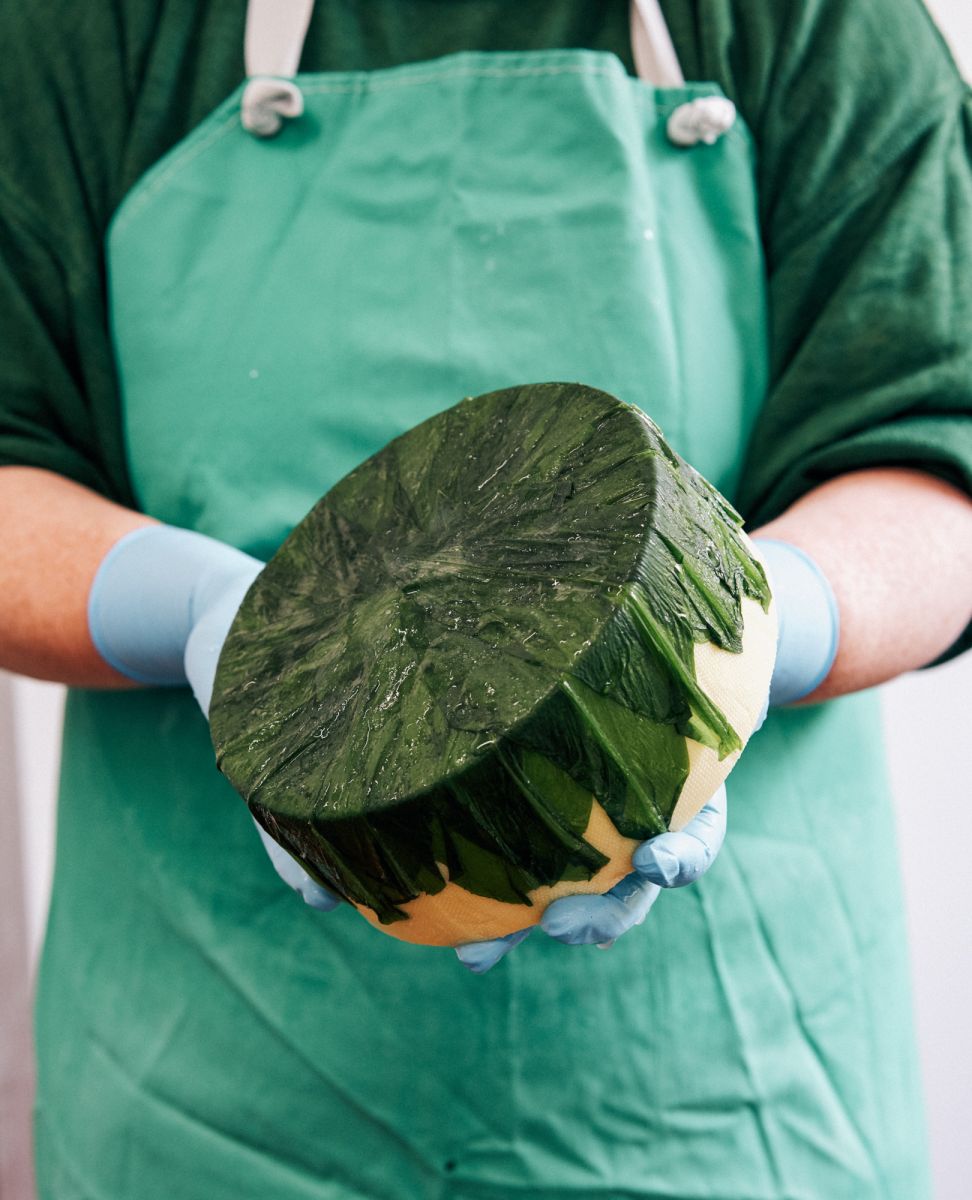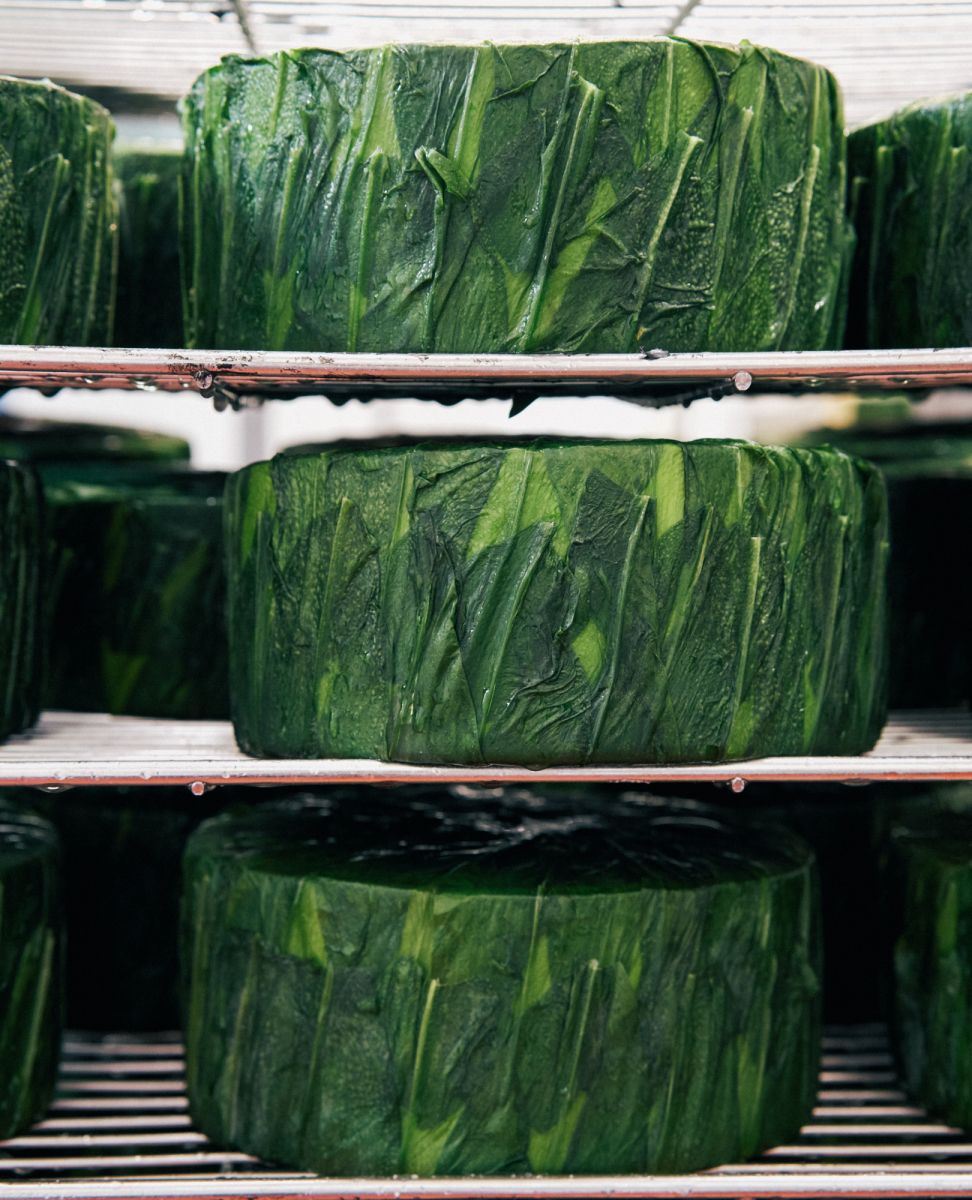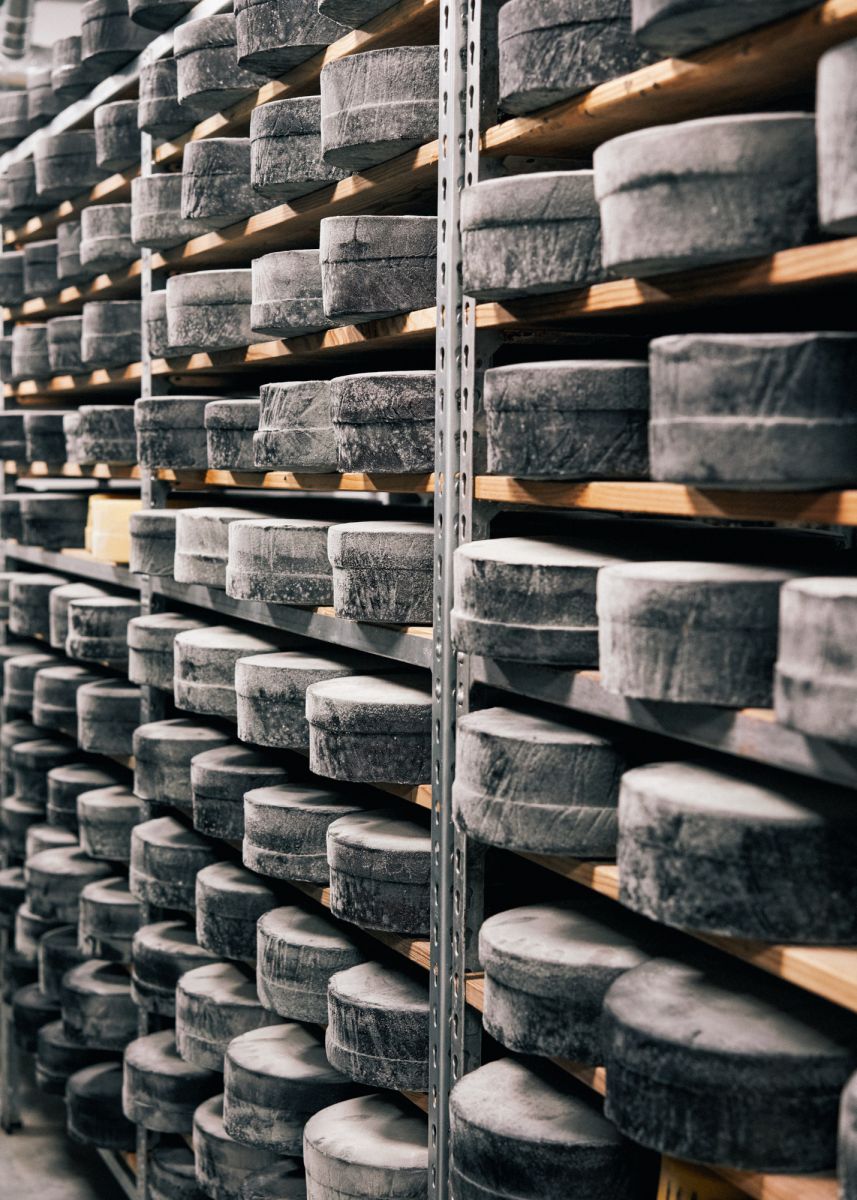 To shop their produce, click any photo.