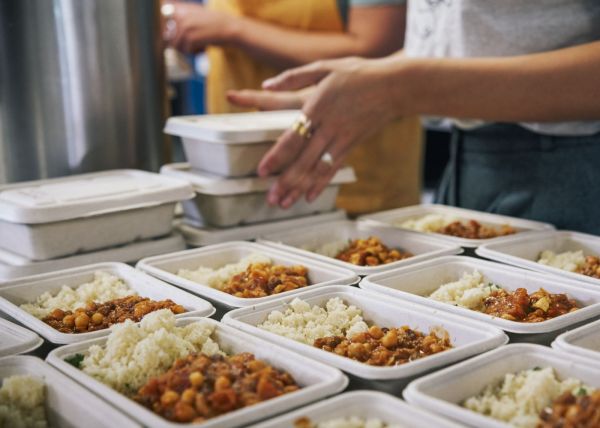 The Falmouth Food Co-op Kitchen uses ingredients sourced from our other projects - Grocery and Loveland - to make the food served at our cafe, feasts and weekly meal deliveries.
We believe everyone should have access to good food.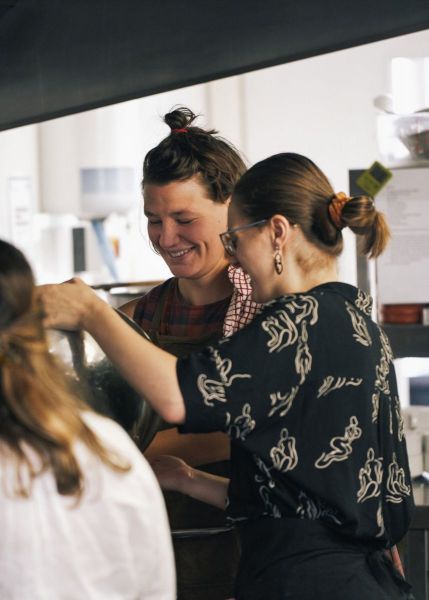 What we're doing
We are passionate about where our food comes from. We support small local producers and aim to reduce food waste.
Meal Deliveries
In response to the pandemic, our team of volunteers started cooking and delivering meals to those that needed them. We are continuing to do this. Check out the meal delivery page to find out more
There is no charge for the meals but you are welcome to support the project by donating.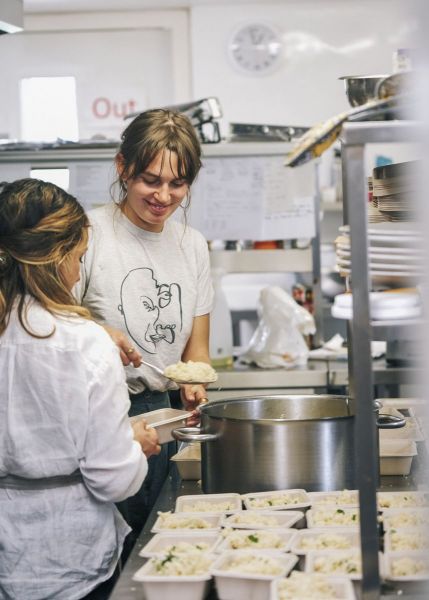 Social Eating Space
Falmouth Food Co-op Kitchen has recently moved to the Princess Pavilion. With the help of Falmouth Town Council we have set up a social eating space, where everybody is welcome to meet each other and share good food.
A selection of tea, coffee, soft drinks, cake and lunches are available daily.
We are open Monday - Saturday, 10-4 - lunch served 12-3.
Pot of Something Hot (POSH)
A casual weekly community meal. Come and meet new people and enjoy a simple, hearty plate of food with us. We serve food left over from our meal delivery project for a suggested donation of £5.
Feasts
We celebrate each season with a massive community feast! Keep an eye our events page for updates.