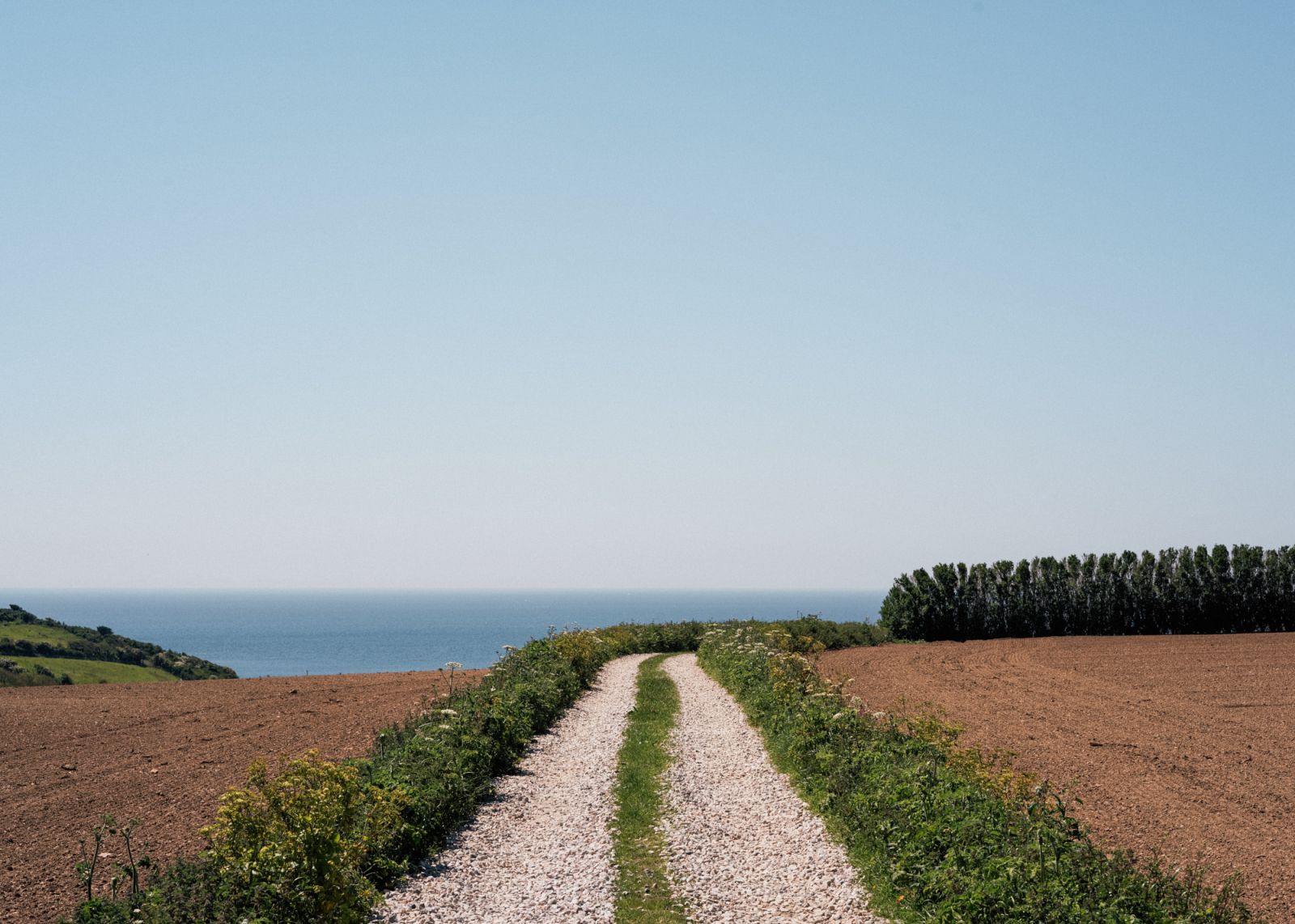 Trenow Fields is spectacularly situated by the sea near Marazion. They are one the more experimental of our suppliers. They grow a variety of different green manures for fertility and are trialling minimal tillage techniques. They are also about to start planting a new agroforestry project.
We respect the inter-dependence of the whole of life and the fundamental connection between healthy soil, healthy planet and healthy people.

Trenow Fields is a new little farm on Mounts Bay (in Cornwall) with big ambitions to re-generate a healthier land to support healthier lives. Under organic conversion, we are committed to improving biodiversity and the health of our soils producing delicious food and medicinal herbs for our local community and beyond.

We are lovingly growing highly nutritious and flavoursome salad leaves, vegetables, legumes, grains and fresh herbs. Given our special place right by the sea, we really feel and taste the impact of the fresh sea air and our nutrient rich soil in harmony with the increasing biodiversity on the farm. We hope you will too :)

Our vision is that as we create and cultivate, we will become an exemplar of diversity and rural re-generation to inspire others including our landlords the National Trust. Little by little, day by day…..