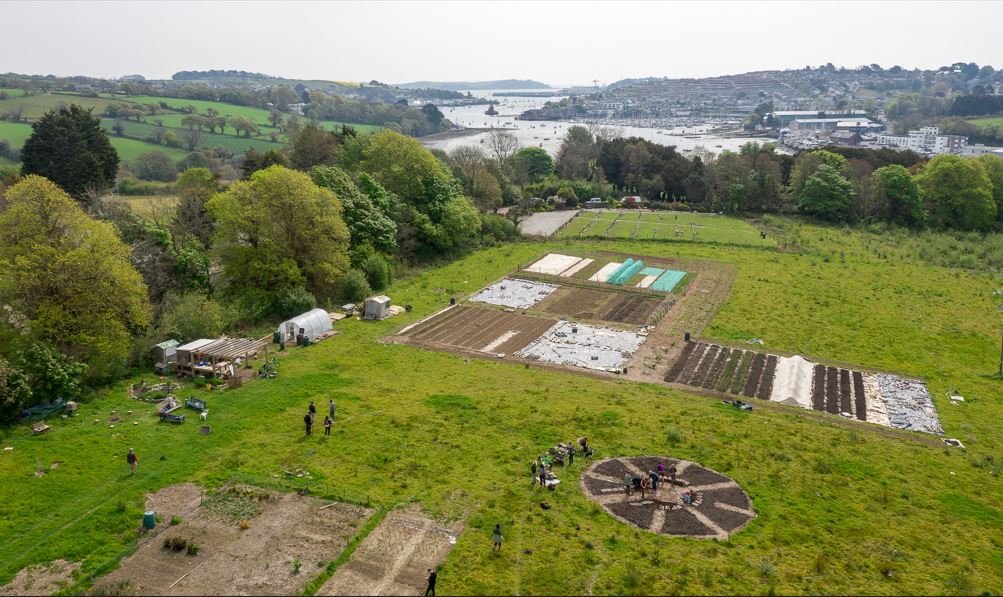 Drone shot by : @tinandcoppermedia // Spring 2022, breaking ground.
Producing food for the community has been part of Loveland's vision ever since its founding, and in November 2021 the commercial vegetable and flower plots started to take form...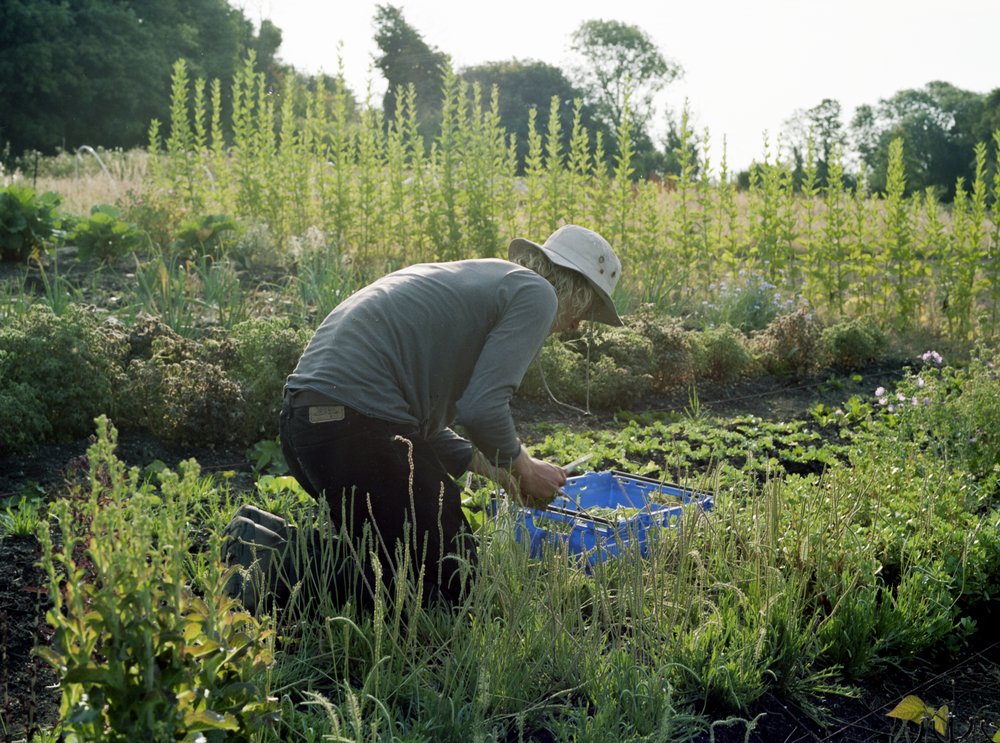 Pic: @george_brynmor // Finn harvesting Loveland's delicious mixed salad.
Separate from the community beds, these plots grow food and flowers not-for-profit, to support this lovely community space. Whilst the vegetable plots are being coordinated by Finn, the project maintains the Loveland spirit by being community-led and requiring community involvement.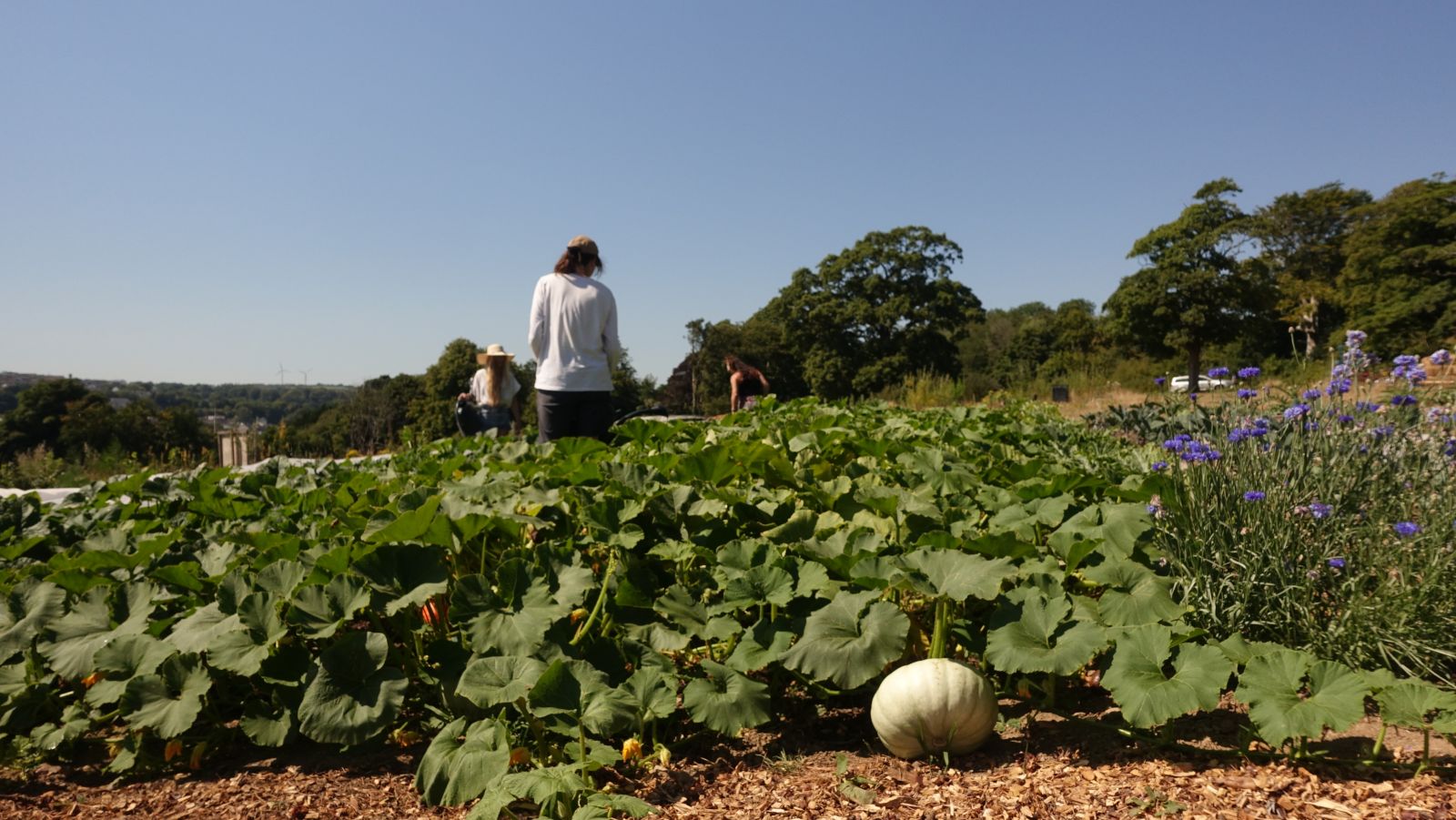 Finn is growing a diversity of fruit & vegetables with the support of wonderful volunteers. The purpose of the market garden at Loveland goes beyond producing food ecologically, but aims to offer opportunities for learning and education to the local community, aswell as creating a safe, supported space of wellbeing. You can find their delicious produce in cafes and restaurants around Falmouth and Penryn, aswell as at a roadside stall that is outside Loveland. Liz has been leading the flower plot, propagating lots of perrenials and producing some gorgeous flowers.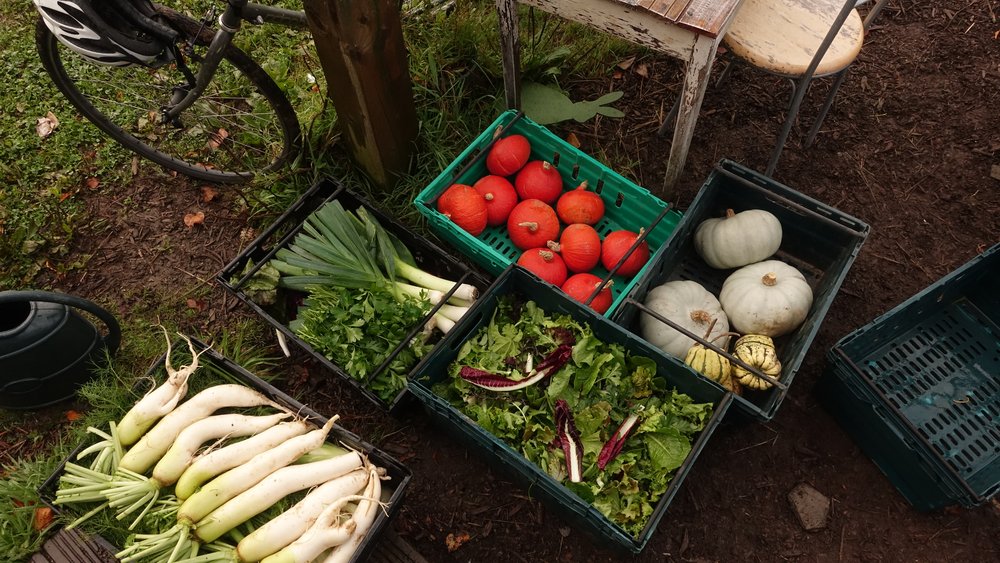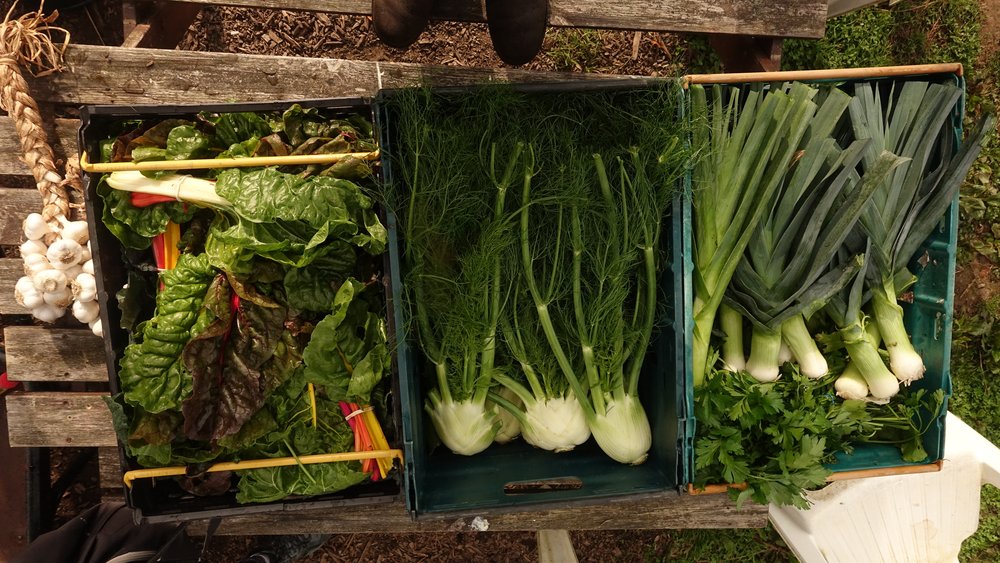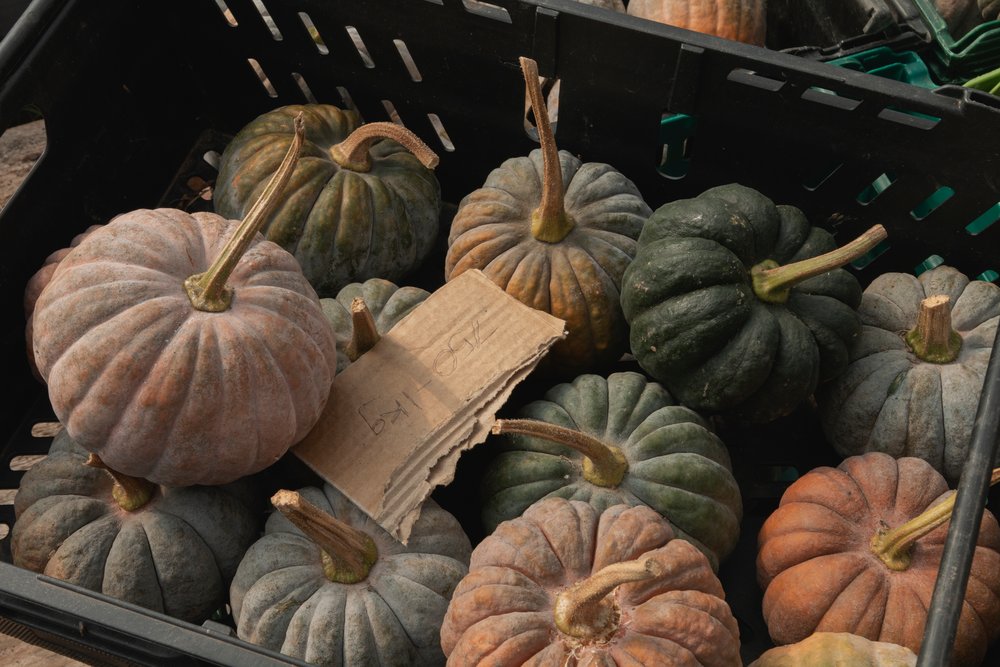 Black Futsu Squash : @harvey,gorst
If you're interested in getting involved with the market garden at Loveland, chat to Finn on lovelandproduce@falmouthfood.coop, or come to their market garden's volunteer sessions that are every Thursday 10am-1pm.
`
To shop their produce, click any photo.